Client:
Our client for this project was Center Parcs Ltd.
Project:
Set to open in early 2014 this latest Centre Parcs holiday village is set in a forest environment and offers an extensive range of sports and leisure activities plus numerous restaurants, bars and retail outlets and superb Aqua Sana Spa facilities. The high quality holiday accommodation includes fully equipped villas, apartments and holiday lodges, 625 of which have installed within them a feature wood burning stove to further enhance the warm and cosy welcome.
Solution:
The clever design of the Poujoulat Ascentor chimney stack allows the chimney termination to be quickly installed and weathered during the building's roof construction and tiling phase. Not only does this ensure a perfectly waterproof finish to the structure it avoids the costly visits and access problems of other trades. The TCP's ability to support the complete chimney system from above means that only lateral guides are required through the building further reducing cost and onsite installation time.
The second phase of the installation was to simply connect the sections of Poujoulat's Therminox TI/Zi twin wall insulated chimney system from the TCP unit through the enclosure to where the stove would be located. Poujoulat's unique Airtite kit ensures that the transition to cold areas are insulated and sealed correctly.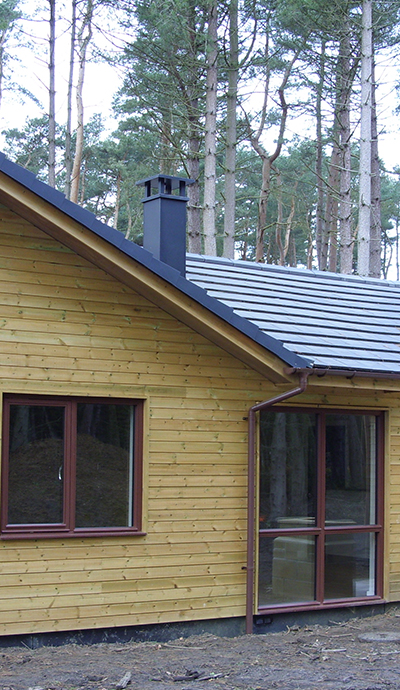 Heating appliance:
The finishing touch was to carefully fit the Jetmaster 18i Inset Fire unit and hearth into position and make the connection to the chimney system.