A Revolution in Industrial Flue Gas Cleaning & Heat Recovery
Featuring Poujoulat Heating & Power's advanced Terrao® Exchanger technology, TERRAOSAVE® is an industrial filter that simultaneously extracts flue gases and recovers energy.
Based on innovative thermodynamic technology (mixing flue gases with water) Terroasave captures and injects exhaust fumes into the water or to any other fluid commonly used for purification. This unique device simultaneously provides:
> Flue Gas Cleaning
Pollutants from the flue gases are filtered by a proportionate volume of liquid.
Both explicit and implicit energy from the exhaust gases are transferred through the water.

Key Benefits:
> Delivers up to 2.5x higher energy recovery compared to traditional heat exchangers
> Save money on fuel
> Catches more pollutants, reducing contamination levels emitted into the atmosphere
> More capacity in less space. Both a compact and modular solution, each Terraosave module is approx. 2m x 2.9m x 1,7m
> Suitable for retrofit
> Does not require boiler shutdown for servicing
REDUCTION OF POLLUTANT EMISSIONS
TERRAOSAVE® technology – significantly reduces contamination levels emitted into the atmosphere.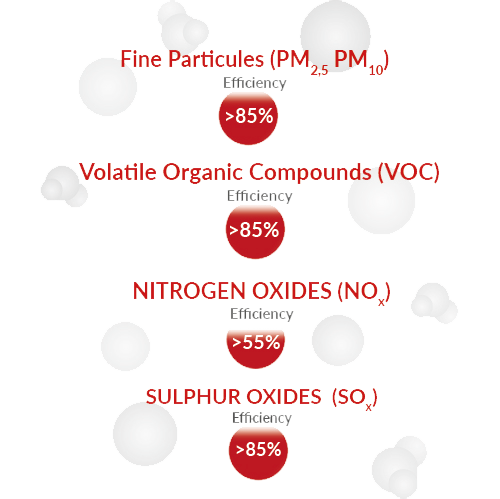 RECYLING OF WASTE HEAT
The loss of thermal energy in the exhaust flue gases may in extreme cases be up to 40% of the total input energy, depending on the appliance and the type of fuel being used. This is the energy that is not being used and which is expelled into the atmosphere. By installing Terraosave, a large part of this energy can be recovered and reused in the process, e.g. for preheating water or other energy carriers in the system.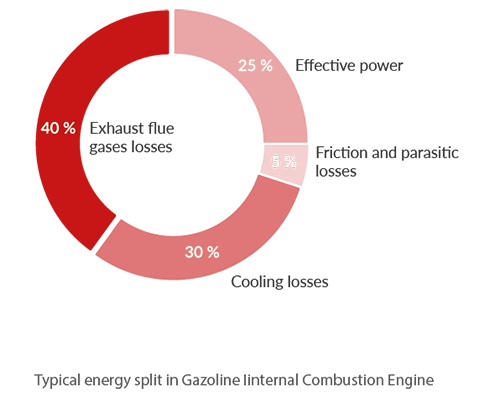 FLUE GAS CONDENSATION
The Terraosave solution captures and recovers the thermal energy contained in gases and exhaust fumes. The direct exchange process extracts sensible heat. What distinguishes the Terrao® heat exchanger is that in addition to sensible heat, it also extracts the latent heat, which is much greater, as shown on the diagram below. In many cases, the recovered energy from a single Terrao® exchanger will be up to 2.5 times greater than traditional plate heat exchangers.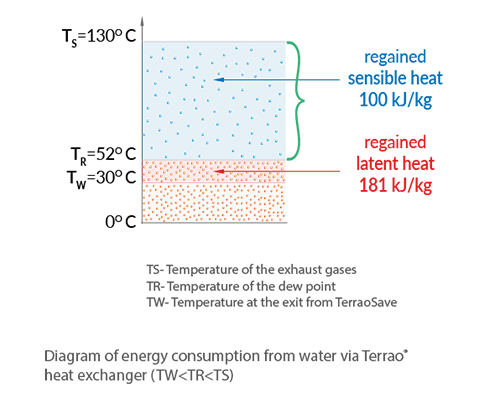 TERRAOSAVE APPLICATIONS

> Biomass plant

> CHP plant

> Industrial process : Dryer / Furnace / Oven

> Naval industry exhaust

> and more........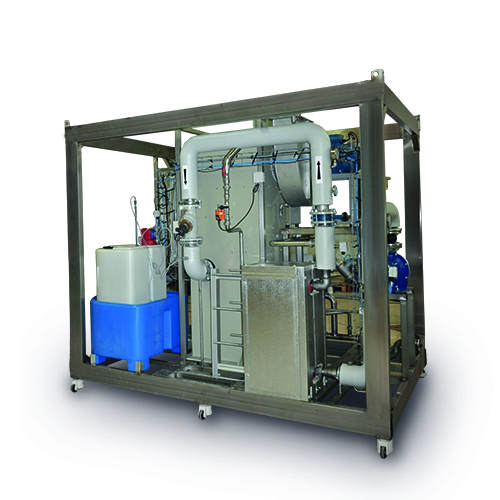 CASE STUDIES

PELLET BOILERS - Verbier, Switzerland

Heat recovery and dust filtration from biomass exhaust gases from boiler room for the local district heating.

> Boilers capacity: 2 x 1.5MW

> Heat recovery: 400KW (gain of 15%)

> Dust emission level (output): 20mg/Nm3 (reduction of 90%)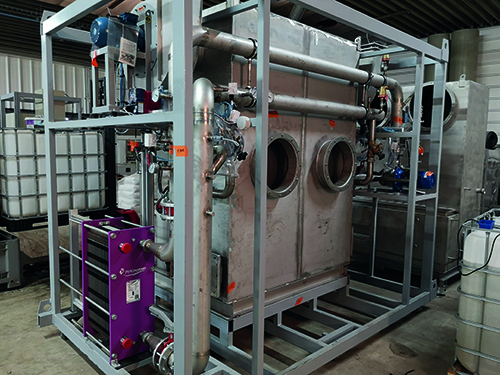 CASE STUDIES


PRODUCTION PLANT, BOILER ROOM - Ribe, Denmark

Dust filtration from production line biomass boiler with
12 TERRAO module installation.

> Boilers Capacity: 10MW (70,000 Nm3/h treated)

> Emission level: Dust Reduction of 80% (<30mg/Nm3)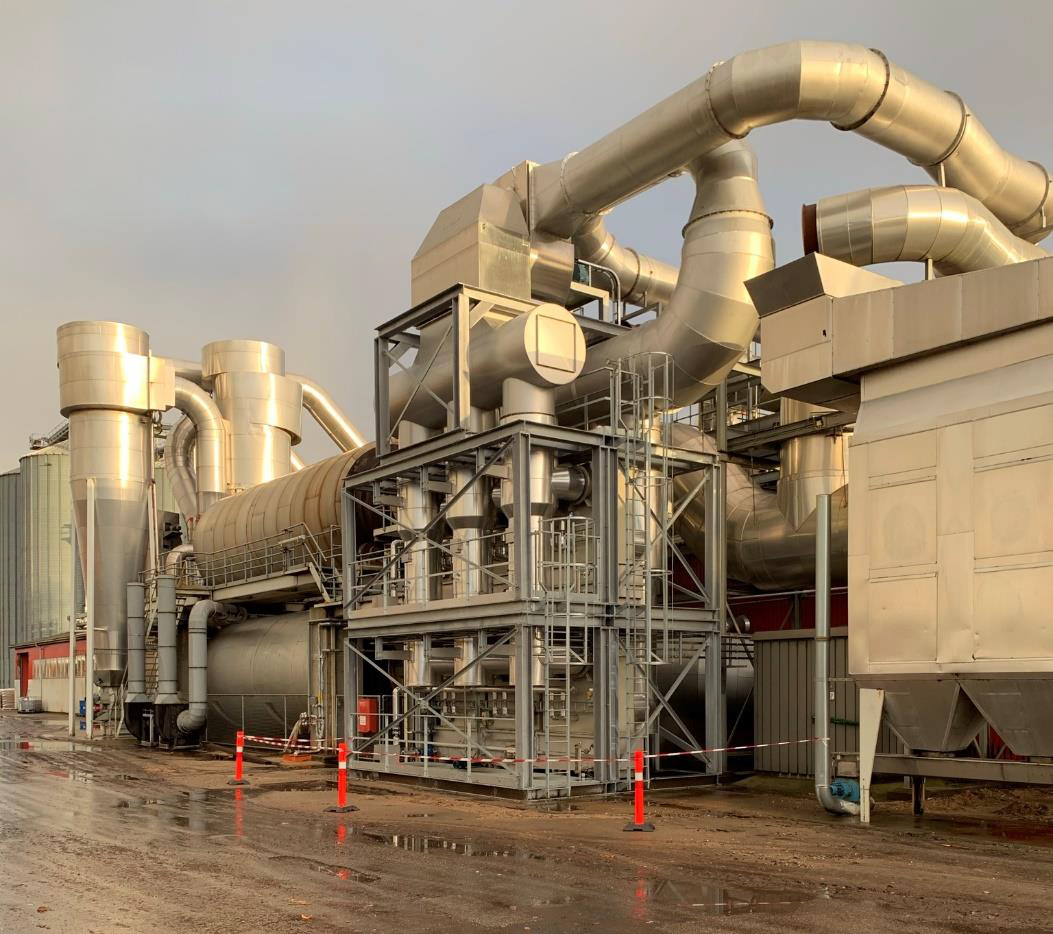 Questions?
For more information or to request a quote
Tel:01483 461700 or Email: sales@poujoulat.co.uk