Say Hello to the New "No Leaks, No Mess" Storm Collar
Designed with you in mind!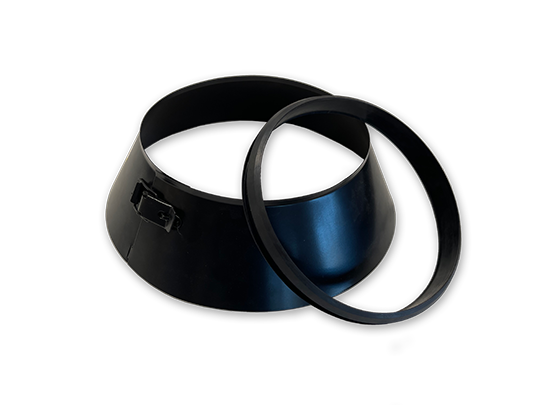 With immediate effect all our flashing plates and storm collars (up to 300mm diameter) will be supplied with this NEW simple to fit, UV stabilised sealing ring. Secured in place with a toggle clip and safety ring, it completely does away with the need for silicone mastic and hand tools at roof level.
A weathertight installation can be achieved in three easy steps:
1. Lubricate and slide the sealing ring down the length to the correct position above the upstand of the flashing plate.
2. Follow this with the storm collar.
3. Insert the storm collar's top edge into the sealing ring groove, engage the toggle clip and fit the safety ring.
The collar is available in Stainless Steel and Powder Coated Black as standard and is available with the following Poujoulat product ranges: Therminox TI & ZI, Efficience, Duo-Gas, PGI) - and comes with no change in price!

Download the Product Installation Guide here.
Date: May 2021