Client:
Springfield University Hospital in Tooting has been the primary location for mental health services in southwest London for over 175 years.
As part of the Trust's estate modernisation programme, an upgrade to the plant room, with the installation of four new gas boilers and two natural gas CHP units, was commissioned.
M & E contractor and Poujoulat customer Pinnacle Power Ltd was
Benefits:
As all Poujoulat chimney production is performed under the strict quality control of CERIC, the research and testing centre for the chimney and flue industry, every aspect of the chimney system installed was guaranteed for q
appointed to oversee the installation and approached Poujoulat to design, supply and install the flue systems to complete the project.
Project:
The plant room was housed in a very old, Grade II listed building. Care and skill were critical to working around the fragile infrastructure and with limited space, access was tricky.
In addition, due to the demands of the modernisation work that was ongoing throughout the site, the boiler installations would need to be completed in stages, so flexibility around installation times was essential.
On completion of a site survey, Poujoulat's technical team carried out flue design calculations to determine the flue diameter required to enable the appliances to work safely and efficiently. Detailed CAD drawings were then supplied, showing the route of the proposed flue systems from the appliance, through the plant room to termination.
Solution:
Poujoulat's 550mm Dualinox twin-wall flue was utilised to form the header connection of the four-boiler cascade system which then ran through the plant room before connecting to the Dualinox 12m riser. The riser was terminated with a cone top and painted in a bespoke dark grey paint with matching flashing.
Poujoulat's dedicated Therm +CHP in 200mm diameter was used to connect the two CHP units and carried on throughout the plant room to riser and termination, which was again finished with the bespoke paint.
Poujoulat installers were able to afford the client flexibility around the build requirements and completed the project in three stages and were on site for a total of 12 days.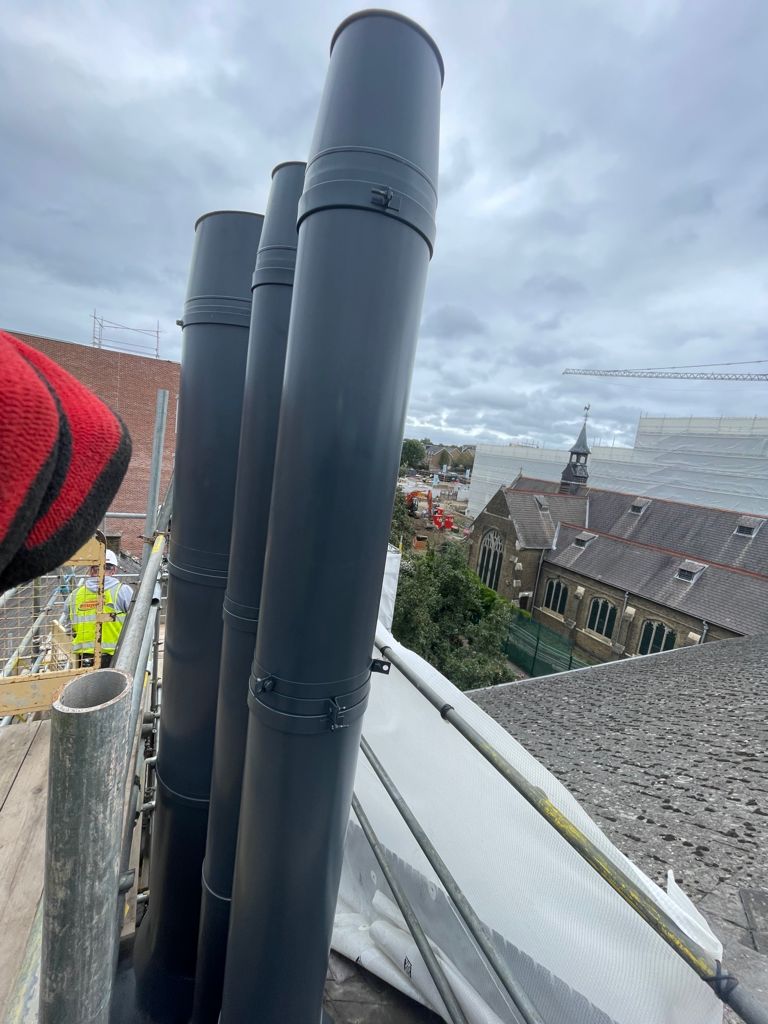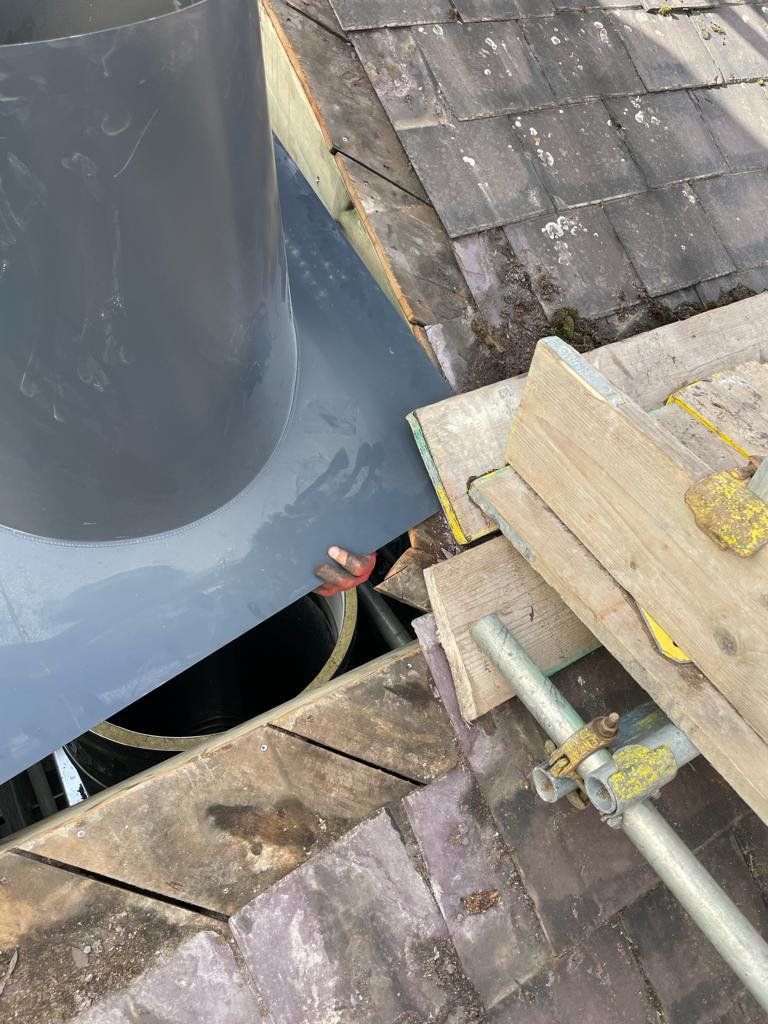 uality, safety and longevity.