Poujoulat Welcomes New BDM
We are delighted to introduce you to Danny Baker, who joins Poujoulat UK as Business Development Manager for Commercial Projects.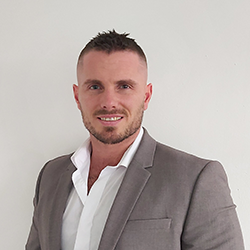 Danny comes to us with 17 years of experience in the chimney and flue sector. With a widespread knowledge of evaluating commercial chimney requirements and solid experience in project managing large and small flue installations across the UK, Danny's background will add real value to your forthcoming projects.
For all commercial chimney applications Danny will be your Poujoulat point of contact moving forward and I am confident that he will a provide a first-class service and support you throughout your next chimney project and beyond.
Please feel free to get in touch with Danny directly with any projects or queries you may have. Email: d.baker@poujoulat.co.uk or call 07562 604762.
Welcome to the team, Danny!